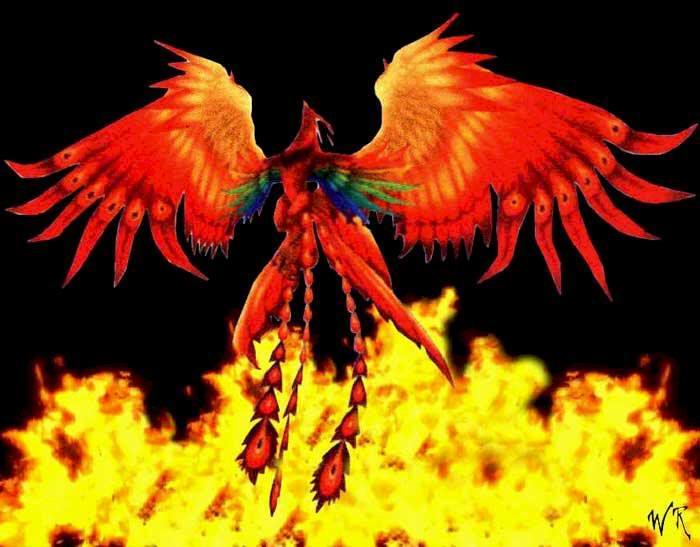 Retaliation

Machines groaning in the distance. Squealing. Rolling thunder. Their evil smell is coming closer. Fuel...grease...oil...sky people. We witness the horror before us. With shock and disbelief and outrage. Lumbering close, its massive blade low. Scraping dirt. Plowing deep. The sacred Tree of Voices is killed. Crushed and mangled. Then pushed aside. Our link to ancestors, our memories. Ravaged. Destroyed. Gone. Nothing left of us but the loathing For these alien men.
* * *

The memories are like black venom. Strangling us...Festering boils. Consuming the thoughts of our people. With violence. Grief. Misery. Revenge swallows every Na'vi mind. Retaliation. Now. Weapons are collected and prepared. Bows, arrows, spears, knives. bolo. Pa'li and Ikran being summoned. Stomping. Screeching. Straining. Painted warriors linking with their mounts. Minds meld. Urgency. Rage. Stampeding into the darkest night. Emotions raw. War cries.
To the sky people's camp and vengence. Hooves pounding. Wings pumping. Fury burns through veins like liquid fire. Molten stone. Lightning bolts. Muscles taxed beyond their limits. Ride...Faster...Camp in sight. Words spitting out like poison daggers. "Seek them out. Slaughter. Torch." Before the sky people can react. Adrenalin...too late. Ikran and Pa'li plunge into camp. Havoc. Gore. No mercy shown. Hated sky people dead, machines burned. War cries. Retribution.
* * *

Lungs burn with alien fumes and smoke. Throats scalding...choking..retching. Eyes watch in shock as flames incinerate. Blistering skin. Searing flesh. Explosions destroy and crush our world. Blasting...Ripping...Shredding. Ears assaulted by the sounds of death. Our brothers, sisters, children. Then, one moment of eerie silence. Leaves drift down. Hometree groans. All creatures are paralyzed with awe. She sways...Splinters...Plummets. Hammering the ground, shock waves erupt. Our lives changed for all time.
---
---
---
---
ABOUT ME: GHAZIYA, PHOENIX RISING
Edit
---
What a joy it is to be part of this community ~ this gathering of extraordinarily talented, dedicated and passionate people who have come together to celebrate the most brilliant movie that has ever been crafted. The complexity of this film has touched all of us on so many different levels. It is a technological wonder ~ a visual banquet ~ an epic action adventure ~ a love story so pure and true ~ an environmental thesis ~ a significant spiritual guide ~ a story of courage and loyalty and determination of purpose. And the good guys win! Yea!
I was in complete awe from the first moment of the first time I saw Avatar and was grief-stricken when it ended ~ I didn't want it to ever be over. I still don't! It literally rocked my world and has altered my perception about everything. And, I have been a little obsessive about it ever since (sound familiar?). I've watched it in theaters 21 times (as of 10/12/10) and still counting ... most of those have been at IMAX 3D. (I like having my Na'vi and my Pandora bigger than life). I have a framed poster of Jake and Neytiri that I sometimes put on my front porch (my neighbors are starting to avoid me). And, yep, I was one of those Avatar groupies standing in line at 12:00 midnight on Earth Day waiting for my DVD.
Each time I see the movie, I am still mesmerized by every single scene, every single frame. Am I the only person who does not/will not believe that this is a product of CGI? I scrutinize it carefully each time, looking for anything that will convince me it is animated; but it is too real, too believable, too perfect. Good grief, I can even see the pores in their skin! Just let me believe that the Na'vi are alive and well and living on Pandora, ok?
A little about me. My name, Ghaziya, is a stage name which loosely translated means "Egyptian Dancer". I belong to a cultural dance troupe and we research historical dances and costumes from Egypt and other areas around the Mediterranean and then perform those dances at festivals and in schools, libraries, etc. here in Texas. I am a sun sign and the Phoenix is my totem. The mythology of the Phoenix reminds me that no matter how many times I "crash and burn" (which is frequently), I will always rise from those flames and ashes as a much stronger person.
My heartfelt thanks to all of you for welcoming me into this amazing community. You, dear people, are an integral part of this wondrous journey of mine. And there are no words to express my humble gratitude for all of the help you have already offered and for that which is yet to come. :-) Peace. R Ghaziya, Phoenix Rising R 20:19, May 10, 2010 (UTC)
Have you checked out my BEAUTIFUL Tree of Souls/All Life is Connected Talk Page Banner??? Tectonium created it for me. That guy is AWESOME! Thanks for your time and talent Tecto!
Thanks so very much to Draginfli for having the talent and the patience to put the vision I had for my signature into a usable format. You are AWESOME!
---
FRIENDS I AM BLESSED TO HAVE
Edit
---
=i==i= Drαgιηflι τhε Lμmιηεsςεητ =i==i=
A
z
a
e
l
i
u
s
---
---
YOU'RE MINE NOW
Edit
---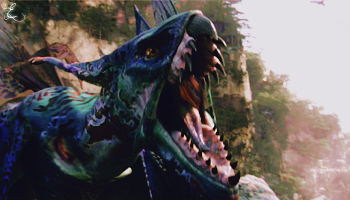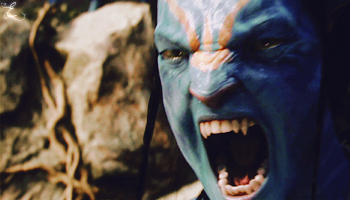 ---
PHABULOUS PANDORAN PHOENIX GALLERY
Edit
---
This is an open invitation to anyone who would like to contribute phoenix images to my Phabulous Pandoran Phoenix Gallery. Matias has already been kind enough to send several my way (he calls this our "gakkery" LOL) . There's a very old Chinese proverb that says a person can never, ever, have enough phoenix spirits watching over her (or him).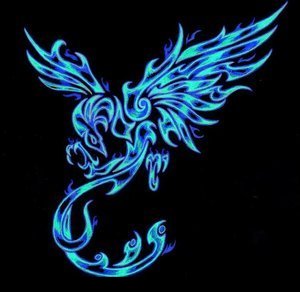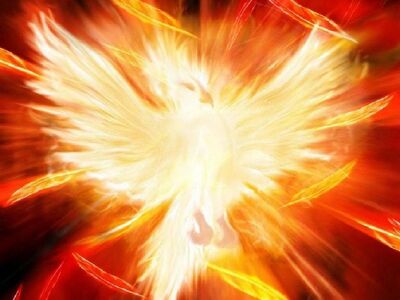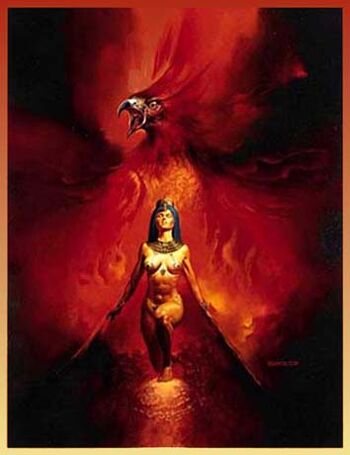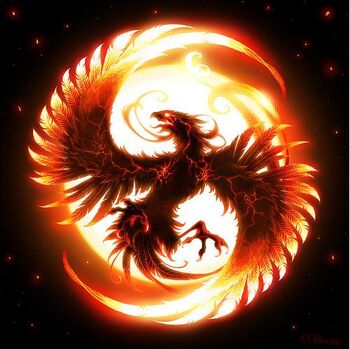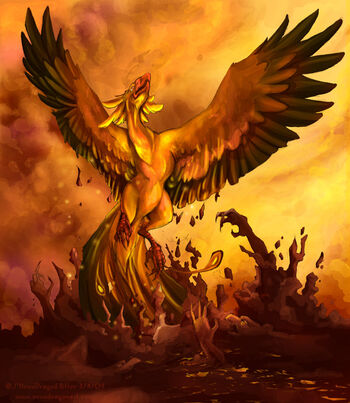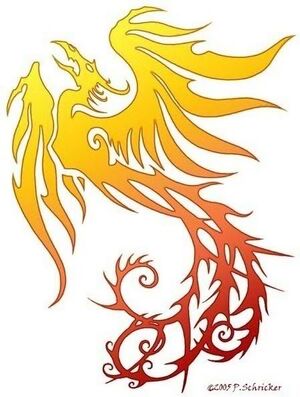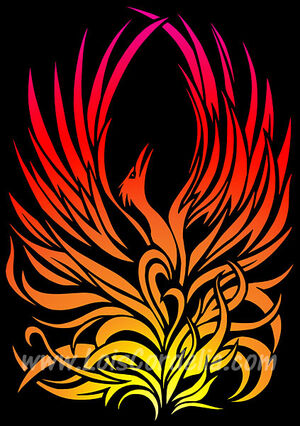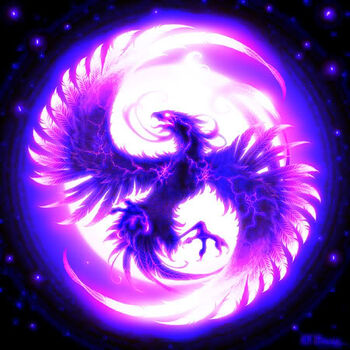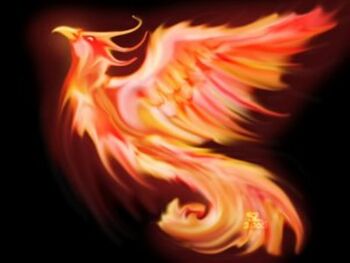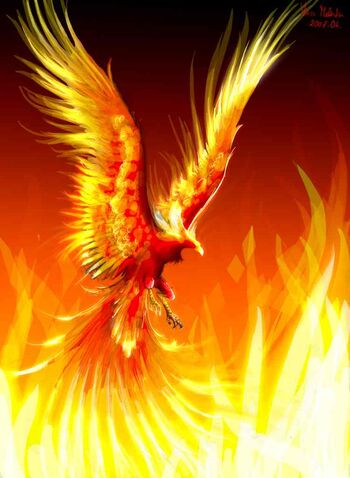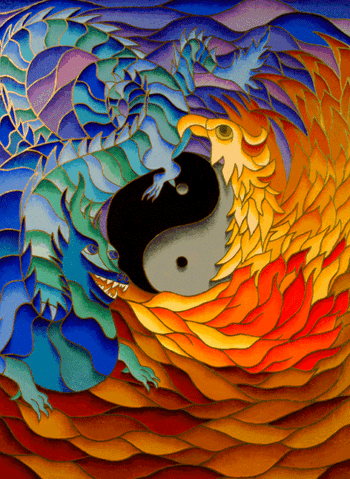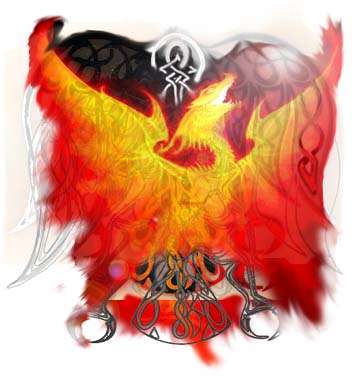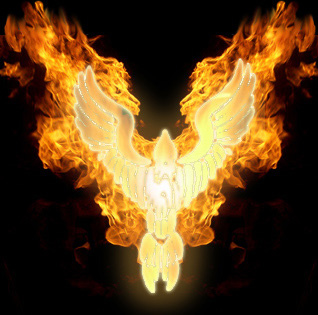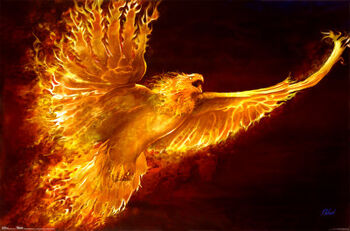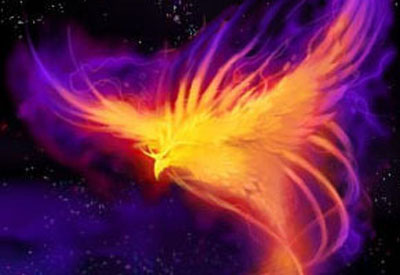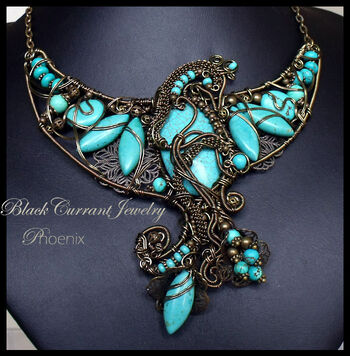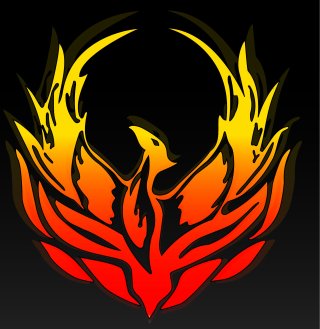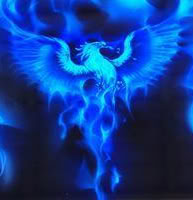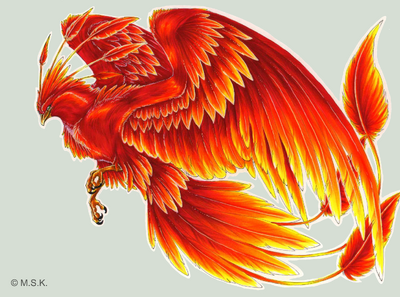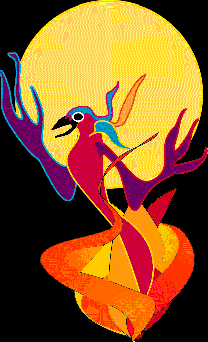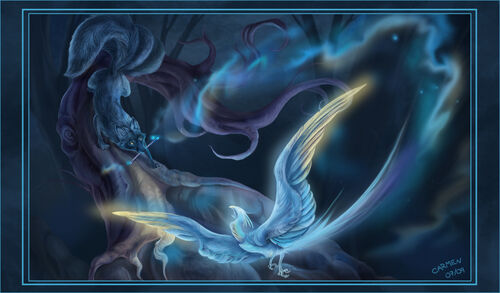 ---
---
---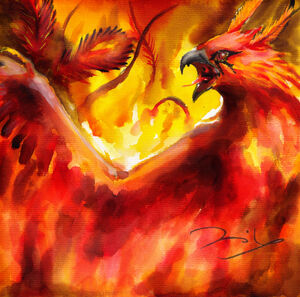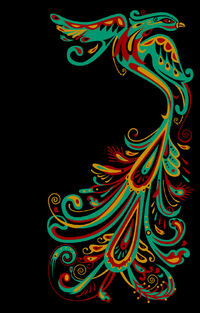 ---
THE LOVE STORY
Edit
---
---
PANDORAN SPIRIT GUIDE
Edit
---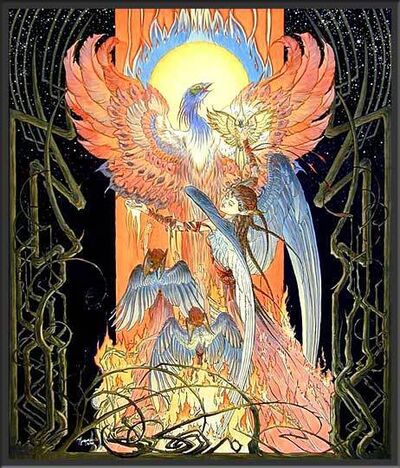 How fortunate I am that this exquisite image found its way to me. How extraordinary these Na'vi Angels are. Please notice their beautifully shaded blue wings, their exotically pointed ears, and the several flowing queues on the larger angel. And, this is especially significant to me because they are attending to a rising phoenix.
My intent of this Spirit Guide is to celebrate Pandoran Spirituality. To affirm the Ultimate Knowledge that All Life is Connected. To appreciate that we are each a silken strand in the web of Infinite Energy. To be aware that our own personal energy is only borrowed and must be returned some day. What I would like to share with you are personal affirmations, meditations and prayers to Eywa. This won't be of interest to all of you, but for those of you who are, I bid you welcome.
Yes, Jake, this tree-hugger stuff just might be on the final. =)

06/29/2010
- Garden of Life -
Edit
"Your mind is a garden, your thoughts are the seeds, the harvest can be either flowers or weeds." -Unknown Author
Affirmation: I plant seeds of love and nourish them with laughter and joy.
Meditation: Everything has a time and a purpose - all things come in their season.
Eywa, please teach us how to plant carefully and tend lovingly.
Teach us to watch and wait with clarity of purpose.
With patience and care, the seeds we sow will sprout and grow.
Peace, love, joy, serenity and abundance are the crop we plant and the harvest we reap.
Let it be.

06/22/2010
- Respect For All Life -
Edit
"You may call this thought by whatever fancy words you wish - psychology, theology, sociology, or philosophy - but you must think of our Mother Pandora as a living being. Think of your fellow inhabitants as holy people who were put here by the Great Spirit. Think of being related to all things!" - Ed McGaa
Affirmation: I am part of an unfolding pattern of perfection that we call life.
Meditation: Our Eywa, as I move through this day, increase my awareness of Your constant presence.
May this awareness of interconnection grow and guide all my relationships with others and with our World
I intend to contribute to the joy and peace of our World.
Show me what You want me to do.
And so it is.
06/20/2010
- Action -Edit
"Science may have found a cure for most evils; but it has found no remedy for the worst of them all - the apathy of human beings." - Helen Keller
Affirmation: I take appropriate action in alignment with my beliefs.
Meditation: Great Spirit, Shake us and wake us from our slumber.
Re-ignite our passion for life and love.
Help us to dream great dreams.
There is so much we can do to change our world,
show us how and where to begin.
Let it be.
06/18/2010
- Listen -Edit
"The quieter you become, the more you can hear." - Ram Das
Affirmation: When I listen quietly, I hear and feel the heartbeat of life.
Meditation: In this moment of sweet communion, all is peaceful.
With our hearts joined, we become still and we know that Eywa is All.
She is the essence of all life, of all things.
She is Love and Love is the bridge between hearts.
Like a silent wave, the divine rhythm is always present deep within us.
As we turn our attention to within, we leave the noise behind.
For a while, we stand together within the Light at the center of All.
From this place, we bless our world.
And so it is.