Azaelius/Na'vitization Requests
Talk

0
736pages on
this wiki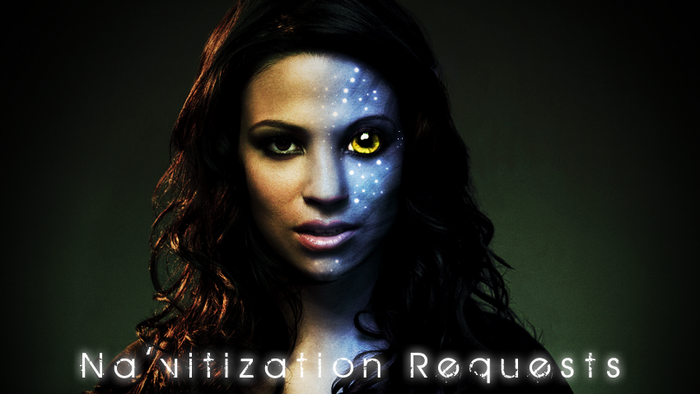 Welcome to the Na'vitization Requests page!
Just leave a link to a picture of yourself in the requests section, and I'll probably have it done within about two days. There are some prerequisites that I have before I will attempt to Na'vitize you, however:
Your picture must not have any shadows on only one side of your face, because this will mess up the nose reconstruction. I would recommend that you take a picture outside, where the lighting is ubiquitous and shadows can be kept to a minimum.
If you would like, you may ask for certain features to be excluded (such as the ears, nose shaping, eyes, etc).
Any words that you would like me to include on the photo should be given in your request as well.
Optional: A background picture that you want me to put behind you.
WARNING: Due to the lighting in some areas, this may not turn out very well, since the lighting reflecting off of your face may or may not match the light sources in the background picture.
Na'vitization RequestsEdit
Remember to sign with your signature!