Does anyone know the coordinates of Hometree? I discovered the coordinates of the tree of souls a while back, written in tiny writing on a computer.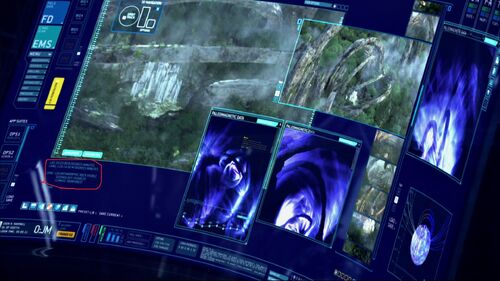 We know the diameter of pandora... if we could find the coordinates of Hometree then I could calculate the distance the omitacaya had to travel to get to the tree of souls. Im sure it will have been mentioned on a computer screen somewhere, perhaps in the scene where Parker shows Jake the unobtanium beneath it on the OPS centre. (Just look at all that Cheddar!). Could someone with the blueray and some free time go look for it? Hopefully theyll have made it a realistic distance...
Ad blocker interference detected!
Wikia is a free-to-use site that makes money from advertising. We have a modified experience for viewers using ad blockers

Wikia is not accessible if you've made further modifications. Remove the custom ad blocker rule(s) and the page will load as expected.