I have been working on all of tease pictures for a couple of hours and now i don't have the strength left to upload over 200 files one by one. So here is a zip file that contains all over 200 pictures: http://www.mediafire.com/?wbmykzqjmdz
Collages showing the contents: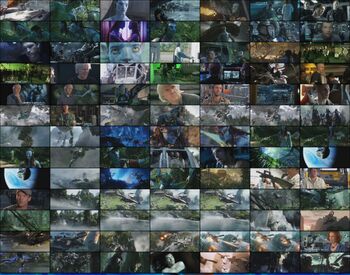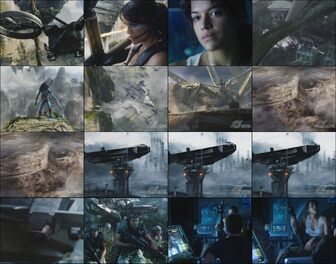 THIS is the info file from thezip: All pictures are from the HD trailer and other HD youtube films that i could find.
I sat for an hour or so naming all the files. There is probably quite many spelling errors in the file names.Cause it was quite boring to name all the files so i just rushed trough it.
About half of the pictures are weary good and sharp and the rest is a bit blurry. I tried to find the exact frames were the object i wanted was least blurry thats why there are weary similar versions of some pictures.
Please don't use it for anything else than making promotion or similar for Avatar the movie cause that is the copyright information that was in the original film clips.
--s 19:55, January 5, 2010 (UTC)  on http://james-camerons-avatar.wikia.com/
Ad blocker interference detected!
Wikia is a free-to-use site that makes money from advertising. We have a modified experience for viewers using ad blockers

Wikia is not accessible if you've made further modifications. Remove the custom ad blocker rule(s) and the page will load as expected.