In a couple of months when avatar is released on blueray 3d(maby) . Then you will want to have a nice 3d screen right but you probably don't want to pay half a million for it.
Here are some drawings i made a couple of weeks ago when i was playing with my cinema 3d glasses. The drawings is for a 3D projector for under 2000$ even cheaper if you chose cheaper projectors. But then you probably wont get HD projectors. The price plan: 1300$ for the projectors 700$ for the silver screen. 0$ for glasses.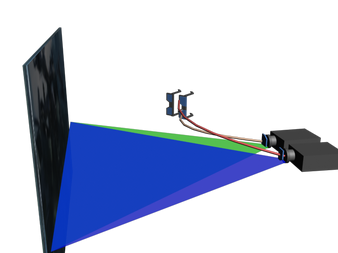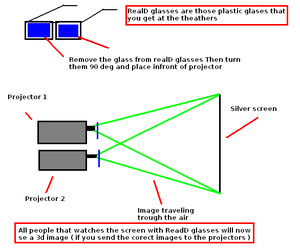 Ad blocker interference detected!
Wikia is a free-to-use site that makes money from advertising. We have a modified experience for viewers using ad blockers

Wikia is not accessible if you've made further modifications. Remove the custom ad blocker rule(s) and the page will load as expected.