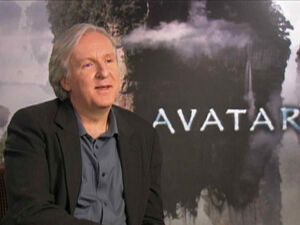 James Cameron gave some new pieces of information in a recent interview about the fourth Avatar movie. In the article linked below, there is a video of the interview. These are the main points:
It will be a prequel.
It will most likely deal with the colonization of Pandora, the more than three decades before the events in Avatar.
It will not be shot back to back with the other two movies.
Cameron currenty only has an idea, but no written script, yet.
He also mentioned that he is still at writing Avatar 2 and 3 and that they refined their production process to reduce complexity during the past two years to have more room for creativity.
Source: http://www.mtv.com/news/articles/1693478/james-cameron-avatar-4.jhtml (includes video)
Ad blocker interference detected!
Wikia is a free-to-use site that makes money from advertising. We have a modified experience for viewers using ad blockers

Wikia is not accessible if you've made further modifications. Remove the custom ad blocker rule(s) and the page will load as expected.