Ok so submissions have ending and now its time for the voting part. Please vote in the poll for the one you wish to be used as our Wordmark. Thank you all who submitted a wordmark. Voting ends on October 15th.




JayBo Ikran
Draginfli Thanator

Draginfli Toruk

Draginfli Makto
Dragonfli glowing ikran

Draginfli Thanator Bite

Samsonius Pandora
Denizine Jake and Neytiri

Ghaziya Samsonius? sprite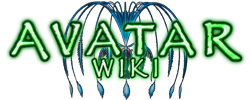 Ghaziya Samsonius? arrow

Ad blocker interference detected!
Wikia is a free-to-use site that makes money from advertising. We have a modified experience for viewers using ad blockers

Wikia is not accessible if you've made further modifications. Remove the custom ad blocker rule(s) and the page will load as expected.