James Cameron intends to complete his next film, another 3D epic, within three to four years – but will that film be Avatar 2?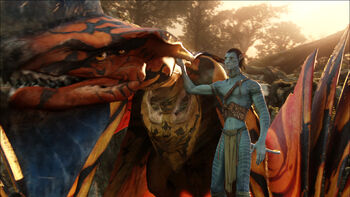 Avatar
director,
James Cameron
, isn't slowing down. Even after spending ten years creating the most successful film of all time, Cameron is hopping right back onto the pre-production horse – with the intention of releasing his next film in "three to four years."
The blockbuster director hasn't been shy about the possibility of Avatar 2 but don't expect any official sequel announcements any time soon.
If you're looking at that short production time-frame and thinking Cameron might forfeit the 3D platform, in favor of a quicker turn-around on his next project, think again. Speaking at the recent All Things Digital Conference, Cameron made it clear that his next movie would continue to expand 3D film-making.
Even if the upcoming project isn't an Avatar sequel, it will be "some other big film that uses that same technology."
And why not? It's a platform Cameron has been aggressively promoting – even so far as to convince NASA to include a 3D camera on their upcoming Curiosity Rover.
Read full article: http://screenrant.com/avatar-2-2013-benk-63202/
Ad blocker interference detected!
Wikia is a free-to-use site that makes money from advertising. We have a modified experience for viewers using ad blockers

Wikia is not accessible if you've made further modifications. Remove the custom ad blocker rule(s) and the page will load as expected.