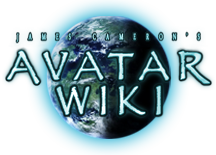 Hello everyone,
I'm more than pleased to announce that the James Cameron's Avatar Wiki has reached more than 300 articles! The wiki started back in June 2009, and in less than a year, it has grown very quickly, and is now one of the best (if not the best) Avatar encyclopedia of the internet, and it has grown, with many skins, logos, and users. It also has an IRC and a forum.
When I created the wiki, it was just for fun, and because I was bored, and I never imagined it would grow like this, with so many articles, images and amazing users. I just want to thank everyone for making this wiki as great as it is, specially for my admins, JayBO and Faded-Myth, that helped me with the first steps, and they still help me until now. I just wish it keeps growing, as it has a lot of potencial. Thanks again,
Matias Arana -- Creator of the wiki.
Ad blocker interference detected!
Wikia is a free-to-use site that makes money from advertising. We have a modified experience for viewers using ad blockers

Wikia is not accessible if you've made further modifications. Remove the custom ad blocker rule(s) and the page will load as expected.