I know there are many blogs about this, but this is a very complete article thanks to Box Office Mojo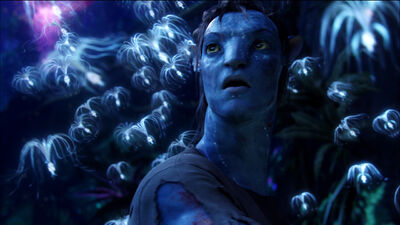 In a mere 41 days,
Avatar
overtook
Titanic
to become the highest-grossing movie ever at the worldwide box office at $1.859 billion ($555 million domestic plus $1.304 billion foreign), compared to
Titanic'
s $1.843 billion.
First, the foreign record fell on Saturday, and, by Sunday, Avatar was just $4.4 million behind Titanic. It then added $19.8 million on Monday to push it over the top for the worldwide record. Titanic's $600.8 million domestic record is the next in line, and Avatar is poised to pass it within two weeks. What's more, Avatar is on track to cross the $2 billion mark worldwide by the end of the weekend.
While Titanic still holds the crown in 20 markets, Avatar is the top-grossing movie of all time in 24 markets: China, Russia, Australia, Spain, Hong Kong, Columbia, Czech Republic, Chile, Portugal, Singapore, Ukraine, Hungary, United Arab Emirates, Romania, Bulgaria, Slovenia, Dominican Republic, Latvia, Serbia, East and West Africa, Qatar, Jordan, Jamaica and Bahrain. Avatar's also on the verge of claiming the all time records in South Korea, Denmark, Austria and New Zealand. However, the countries that are likely out of its reach include India, Japan, Brazil, Argentina, Turkey, Belgium and Finland, and it has a long way to go in France and the United Kingdom.
Avatar's 3D presentations have accounted for 72 percent or $1.35 billion of its total gross. Breaking that down, 3D's domestic share is 80 percent, and its foreign share is 69 percent. That's far and away the biggest 3D gross ever, and Avatar's effectively most people's first sampling of the new-fangled 3D technology.
Around the globe have embraced Avatar. Its success results from the efforts of literally thousands of people, who, over the course of several years, worked to bring James Cameron's vision of Pandora to life. The themes of protecting the environment, respecting life, and yearning for a peaceful planet have united moviegoers worldwide. We're very proud of, and grateful to, James Cameron, his amazing and dedicated team, and all the many people at Fox, who worked so long and so hard to achieve this milestone."
It is important to note that these are gross records, not attendance records. Ticket prices rise over time, 3D tickets carry a significant premium over 2D, and exchange rates fluctuate: for instance, a weak dollar leads to more pronounced foreign grosses. Titanic was seen by more people, but to point that out does not diminish Avatar's accomplishment. It simply gives a more complete picture, particularly for the audience and those interested in cultural impact. The gross, though, is more important to the movie's producers.
This weekend, Avatar will continue its run in 122 countries worldwide on approximately 17,000 screens.
Ad blocker interference detected!
Wikia is a free-to-use site that makes money from advertising. We have a modified experience for viewers using ad blockers

Wikia is not accessible if you've made further modifications. Remove the custom ad blocker rule(s) and the page will load as expected.