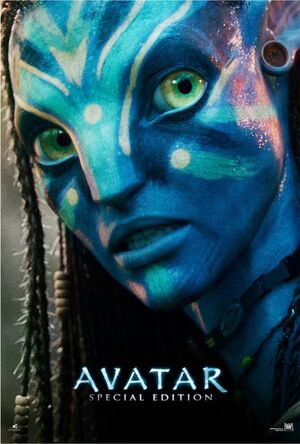 This is an interview Sam Worthington gave, including deatils of the re-release of Avatar. He didn't really have any updates on Avatar 2 at the moment.
"Avatar 2 will be whenever Jim decides to write it. I think he's in Thailand at the moment or trying to save the gulf. But I'm sure he's going to put pen to paper soon."
He was also asked about the extended edition of Avatar, which we announced yesterday will be in theaters on August 27. Here's what he had to say about the new re-release and more on Clash of the Titans 2 as well.
Can you talk about the additonal eight minutes that will be in the theatrical release?
Sam Worthington: I wish we added eight hours. I think the first cut I saw was about six hours long.
Do you know what's in the additional eight minutes?
Sam Worthington: No, I don't. He hasn't told us. There's a couple of extra hunting scenes. There's a much-speculated and blogged sex scene everyone keeps f--king harping on about. To be honest, I think everyone's going to be disappointed that's it's not blue porn.
They're making that.
Sam Worthington: Yeah. But there's a lot of other character parts. Giovanni [Ribisi] stuff and Stephen Lang stuff. So it's up to Jim. I know Jim would only release it if it enhanced the story by putting it back in.
Is there more stuff on Earth?
Sam Worthington: Yeah there is. We shot all that. When we first saw all that, it didn't [work]. You just want to get to the planet. It's kind of a slow burn. Jim always wanted it to be a slow burn start so that you would adjust to your eyes and adjust the world, but it because too much of slow burn. It was like, "hurry the f--k up, man."
Ad blocker interference detected!
Wikia is a free-to-use site that makes money from advertising. We have a modified experience for viewers using ad blockers

Wikia is not accessible if you've made further modifications. Remove the custom ad blocker rule(s) and the page will load as expected.