Last year's Oscar where somewhat a dissapointment for Avatar fans. And yes, it was The Hurt Locker's fault. This morning, the list for last year's best movies was unveiled, and it definitely had some surprises. So, which films will follow the lead of Avatar's multiple nominations? This year, The King's Speech did. It didn't only get 12 nominations, but it also took nominations for Best Picture, Best Director, Best Actor, Best Original Screenplay, Best Supporting Actress and Best Supporting Actor, all major categories. So will The King's Speech be able to defeat the continous strike that The Social Network had?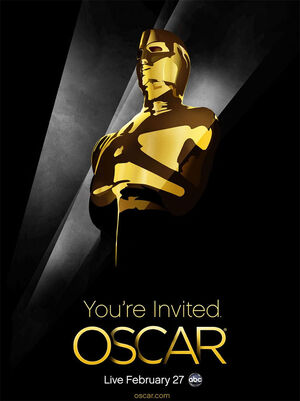 THE SURPRISES (GOOD)
True Grit getting 10 nominations.
Hailee Steinfield (14 year-old actress for True Grit) getting a Supporting Actress nomination.
You Haven't Seen the Last of Me, Golden Globe winner for Best Song, not being nominated. Yes, that's good news! =P
How To Train Your Dragon being nominated for Best Original Score.
Javier Bardem getting a Best Actor nomination.

THE SURPRISES (BAD)
Tron: Legacy being snubbed for Best Visual Effects. Really?
Chritopher Nolan didn't get a Best Director nomination, after getting nominated in almost every single awards show. The Academy shows once again they don't like Nolan (The Dark Knight, anyone?)
Alice in Wonderland's score was also snubbed.
Mila Kunis was snubbed for Black Swan, after winning Best Actress in the Venice Festival.
No Best Original Screenplay nomination for Black Swan.
MOST NOMINATIONS
The King's Speech - 12 nominations
True Grit – 10 nominations
The Social Network – 8 nominations
Inception – 8 nominations
The Fighter – 7 nominations
127 Hours – 6 nominations
Toy Story 3 – 5 nominations
Black Swan – 5 nominations
Winter's Bone – 4 nominations
The Kids are All Right – 4 nominations
There are always surprises at the Oscars, they are unpredictable. I think the Best Picture award is going to The King's Speech, after getting that ammount of nominations and after winning the Producers Guild of America award (the equivalent for Best Picture at the Oscars).
YOU CAN CHECK THE COMPLETE LIST OF NOMINEES HERE
Ad blocker interference detected!
Wikia is a free-to-use site that makes money from advertising. We have a modified experience for viewers using ad blockers

Wikia is not accessible if you've made further modifications. Remove the custom ad blocker rule(s) and the page will load as expected.